Saint Anastasia Church Est. 1915
Roman Catholic Church
45-14 245th Street
Douglaston, NY 11362
Mass Schedule
Weekdays (Mon. – Sat.): 8:30 AM
Saturday Evening: 5:00 PM
Sunday: 8:00 AM, 10:00 AM, 12:00 Noon, and 5:00 PM
Holy Rosary
Join Us For the Daily Holy Rosary
Daily 7:57 a.m. to 8:25 a.m.
Fatima Saturday Rosary 7:55 a.m.
Rectory Office Hours
Monday to Thursday 9:15 AM to 8:00 PM
Friday 9:15 AM to 4:00 PM
Saturday 9:15 AM to 1:00 PM
Religious Education Office Hours
Monday, Tuesday, Thursday, and Friday: 9:30 AM – 2:00 PM
Wednesday: 10:00 AM – 8:30 PM
All other times by appointment.
Telephone Numbers
Church Office 718-631-4454
Religious Ed. Office 718-225-5191
Scouting Representative
Mrs. Jamie Eckartz 718-224-4406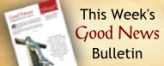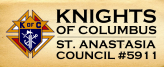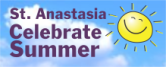 Are you looking to complete initiation by receiving First Holy Communion and Confirmation?
No matter what your reason might be for thinking about becoming Catholic or completing your initiation, our hope and prayer is that when God calls, you will respond.
Give us a call at (718) 225-5191. We are waiting to speak with you.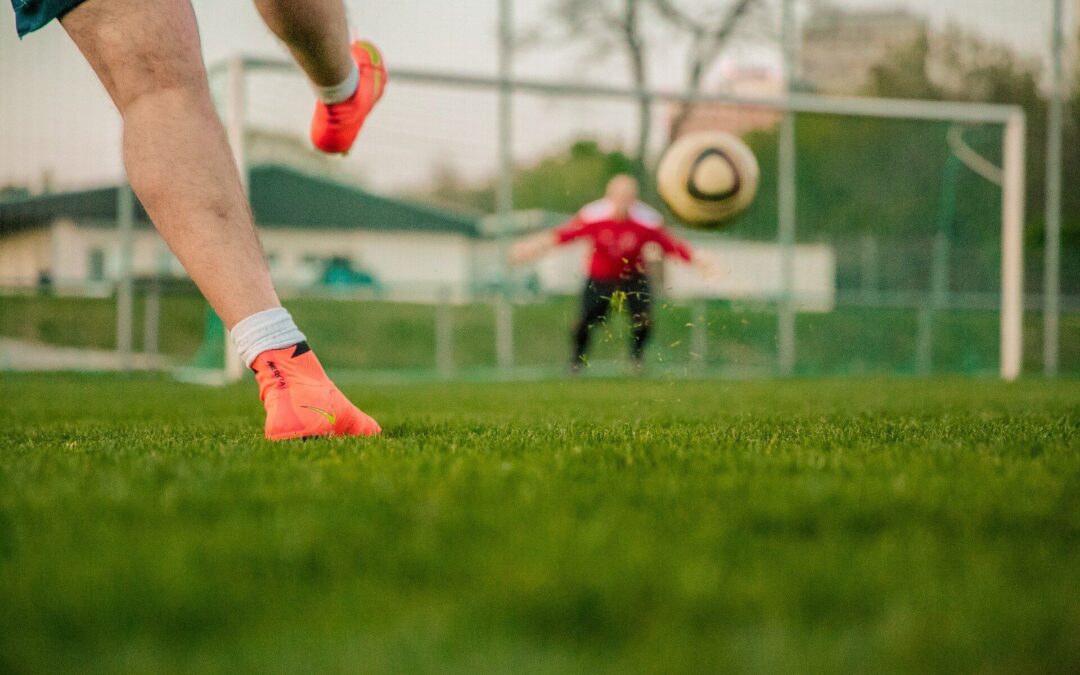 Registration for the 2021 Spring Season opened March 7th,2021. CYO will be offering competitive play this spring in the following sports: Flag Football, Track & Field, Baseball, and Soccer. An intramural soccer clinic for children in nursery, pre-K, and kindergarten …
Parishioners at St. Anastasia have always been generous when asked to help those in need. For years, you have helped support so many through the Advent Giving Trees and Thanksgiving Gift Card donations.
Our Religious Education Program and Divine Wisdom …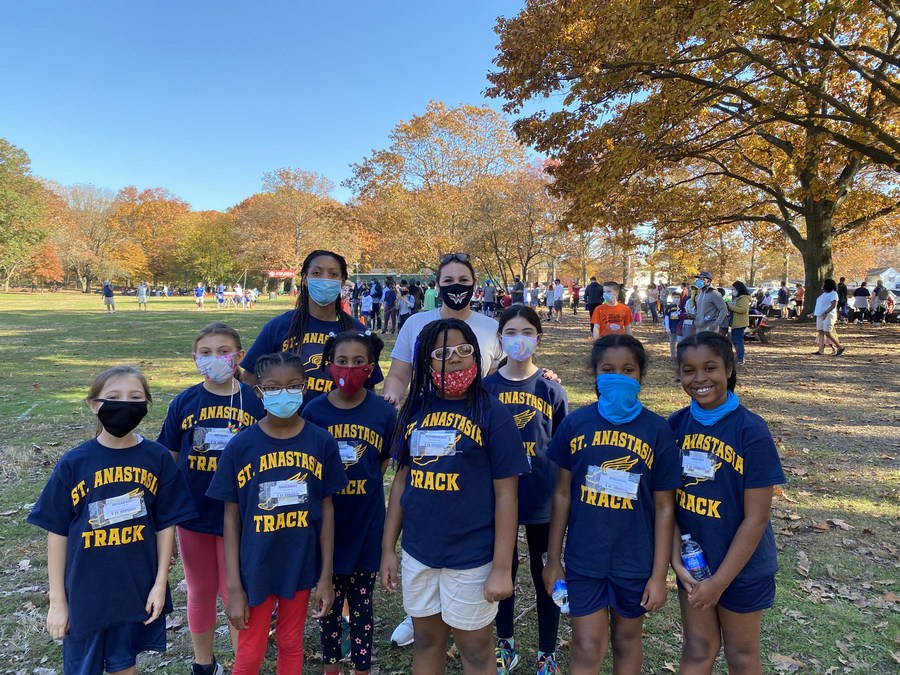 Congratulations to the girls and boys on the Saint Anastasia Cross Country Track team for an excellent fall season. The team trained hard throughout the fall and the hard work paid off at the CYO Diocesan Championship Meet on Sunday …
We are pleased to welcome back the 8:00 AM Mass starting on Sunday, October 18, 2020. We know many of you have missed it!
Weekend Mass Schedule:
Saturday Vigil: 5:00 PM
Sunday: 8:00, 10:00 and 12:00 Noon
Msgr. Sherman and …
St. Anastasia Scripture Study
Mondays in October and November
Oct. 15, 22, 29, Nov. 5, 12 19
1:15-2:30 PM, and also at 7:30-9:00 PM
Parish Center, 245 St. & Northern Blvd.