Proclaiming the Good News of Christ's Love
Saint Anastasia Roman Catholic Church, Est. 1915
45-14 245th Street. Douglaston, NY 11362
Sunday Mass
Saturday Vigil: 5:00 PM
Sunday 8:00 AM, 10:00 AM, 12:00 Noon, and 5:00 PM
Parish Mission Statement
To Proclaim the good news of Christ's love through our active involvement, as a Parish community, in works of Charity, Faith, Worship and Justice.
All are welcome!
After a long cold winter, the season of spring brings us to new life and hope. The epitome of life, hope and joy is found in the celebration of Jesus' resurrection.
Our Redemption has been won for us and we have been blessed with the assurance of the new and full life experienced in the resurrected life the Lord has promised us.
May the resurrected Lord bless you and your families with Joy and Peace!
To our parishioners who have experience the loss of a loved one this year, may the resurrected Lord give you new hope and strength!
Happy Easter!
Monsignor Sherman and the Parish Staff
This Saturday, May 25, 2019, Joe Chu will be ordained as a deacon for the Brooklyn Diocese. Please join me in congratulating Joe, and continuing to pray for him as he begins to serve in his ministry. There will be a Mass of Thanksgiving for Joe at 12:00 noon on Sunday...
read more
St. Anastasia Flocknote Service
Let's Keep in Touch!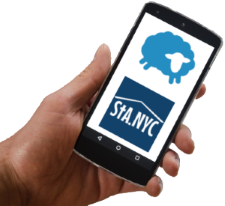 We encourage all parishioners to sign up for Flocknote to get notifications for important St. Anastasia announcements and upcoming events.
This new tool the Parish is using lets you choose what info you'd like to receive, via email or text message, from the various ministries and groups in our church. You can unsubscribe any time!
Use the link below to sign up or view the most recent notes. Or, you may text stanyc to 84576 from your phone to signup.
Text STOP to 84576 to stop txt notifications at any time. Text HELP for help. There is no charge for this service, but your carrier message and data rates may apply. View privacy policy & conditions.
Becoming Catholic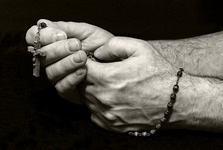 Are you looking to complete initiation by receiving First Holy Communion and Confirmation?
No matter what your reason might be for thinking about becoming Catholic or completing your initiation, our hope and prayer is that when God calls, you will respond.
Give us a call at (718) 225-5191. We are waiting to speak with you.
Knights of Columbus
Visit St. Anastasia Council #5911 website to learn more
Divine Wisdom Catholic Academy
Sparking Minds, Enriching Souls, Inspiring Futures
Visit the School's website
Celebrate Summer
Visit the St. Anastasia Celebrate Summer website to learn more about this summer's program