Boy Scouts of America Troop 153
Sponsored by Church of Saint Anastasia, Little Neck/Douglaston, NY
Founder's District

The parish reaches out to the entire community by hosting Cub Scouts and Boy Scouts. Our Scout programs represent the parish as the sponsor of its community service activities, like food drives, nursing home visits, taking part in Memorial Day service and parade, helping with parish chores, etc. We foster character development and dedication to the central themes of God, nation, and local community. Our fun and exciting activities (including camping) are run over 12 months. Information about joining and summer time activities can be obtained by calling the parish representative, Jamie Eckartz, at (718) 224-4406.
Chartered Organization Representative
Maureen Hybner
Scoutmaster
Marc Cahn
Troop Advancement Chair
Steven Lew
Assistant Scoutmasters
John Chang, Matthew Campese, Thomas Tuffey, Kenneth Chu, Joe Vaccaro, Tim Eaton, Andrew Ewantiz, Alex Katz, Paul Lee, Andrew Mussalli
Committee Chair
Namshik Yoon
---
More to Come
Visit again soon for more news and updates.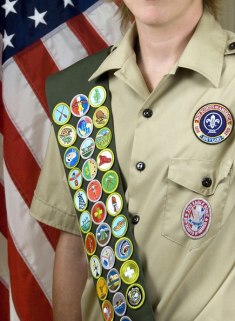 Eagle Honor Roll
04/07/19 Noah Chen
01/03/19 Ryan Cahn
09/25/18 Vito Vaccaro
09/25/18 Christopher Bruno
09/13/18 Paul Russell
08/09/18 Jack Tomeo
06/28/18 Brandon Lew
05/24/17 Matthew Pereira
04/05/17 Anthony Ho
11/17/2016 Chang, Nicholas J
10/27/2016 Yim, Douglas
09/22/2016 Campese, Michael
09/21/2016 Lin, Bailey
06/29/2016 Lew, Clifford W
06/23/2016 Chu, Matthew C
01/21/2016 Jagiello, Jared H
10/26/2014 Jean-Joseph, Frederic
08/11/2014 Eckartz, John P
07/25/2014 Tuffey, Michael A
06/08/2014 Tsourtsoulas, Evan N
02/25/2014 Cazilas, Matthew J
01/26/2014 Zseller, Alexander J
02/13/2013 Warshaw, Max H
01/20/2011 McCann, Brendan A
09/30/2009 Jarosch, Christopher
12/18/2008 Furlong, Ryan M
07/07/2008 Beattie, Kenneth I
07/07/2008 O'Connell, Kevin
12/20/2007 Jarosch, Eric
06/29/2005 Fernandez, Joseph E
04/23/2005 McGlinchey, Andrew
01/26/2005 Laufer, Michael
10/23/2004 Beattie, Gregory
09/29/2004 Hong, Raymond
09/29/2004 Laufer, Andrew
06/18/2003 McCann, Timothy