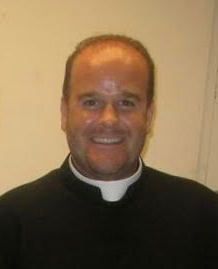 We are pleased to announce that, this June, we will be receiving a new Parochial Vicar, Father Gregory McIihenney. He was ordained in June of 2014 at the age of 35. His first assignment as a newly ordained was St. Patrick Church in Brooklyn.
Father was born in Port Richmond, Philadelphia and, by the grace of God, found his way to service in the Diocese of Brooklyn as a Priest. He has a rich and varied background and we are grateful that the Bishop DiMrzio has assigned him to us as his second assignment.
 
Please keep Father Gregory and this Parish in your prayers as we open a new chapter in the life of St. Anastasia Parish.